Smartwatches have become a necessary piece of technology in today's fast-paced society, as technology is continually reshaping our lives. These wrist-worn companions offer a variety of capabilities to improve your living in addition to keeping you connected. The market in Pakistan is flooded with possibilities for tech lovers. Here we will examine the best smartwatches in Pakistan that meet a range of needs and tastes. Read on to find your ideal wristwatch if you are a fitness enthusiast, a fashionista, or just someone who values convenience.
Apple Watch Series 8
The Apple Watch Series 8 stands out from the competition when it comes to best smartwatches in Pakistan. The Apple Watch Series 8 advances smartwatch technology while building on the popularity of its predecessors. This cutting-edge gadget allows you to easily stay connected, receive notifications, and log your workouts thanks to its seamless integration with your iPhone.
The Apple Watch Series 8 has cutting-edge features that set it apart from competing models. It can track the electrical activity of your heart and give you important information about the state of your cardiovascular system thanks to its integrated ECG functionality. You may monitor your blood oxygen levels and make sure of your general well-being by using the blood oxygen monitoring tool.
The Apple Watch Series 8 is distinguished by its bright always-on display, best smart watch in Pakistan which offers immediate access to crucial information without requiring you to raise your wrist. This improves convenience while also giving your wrist a little bit of elegance.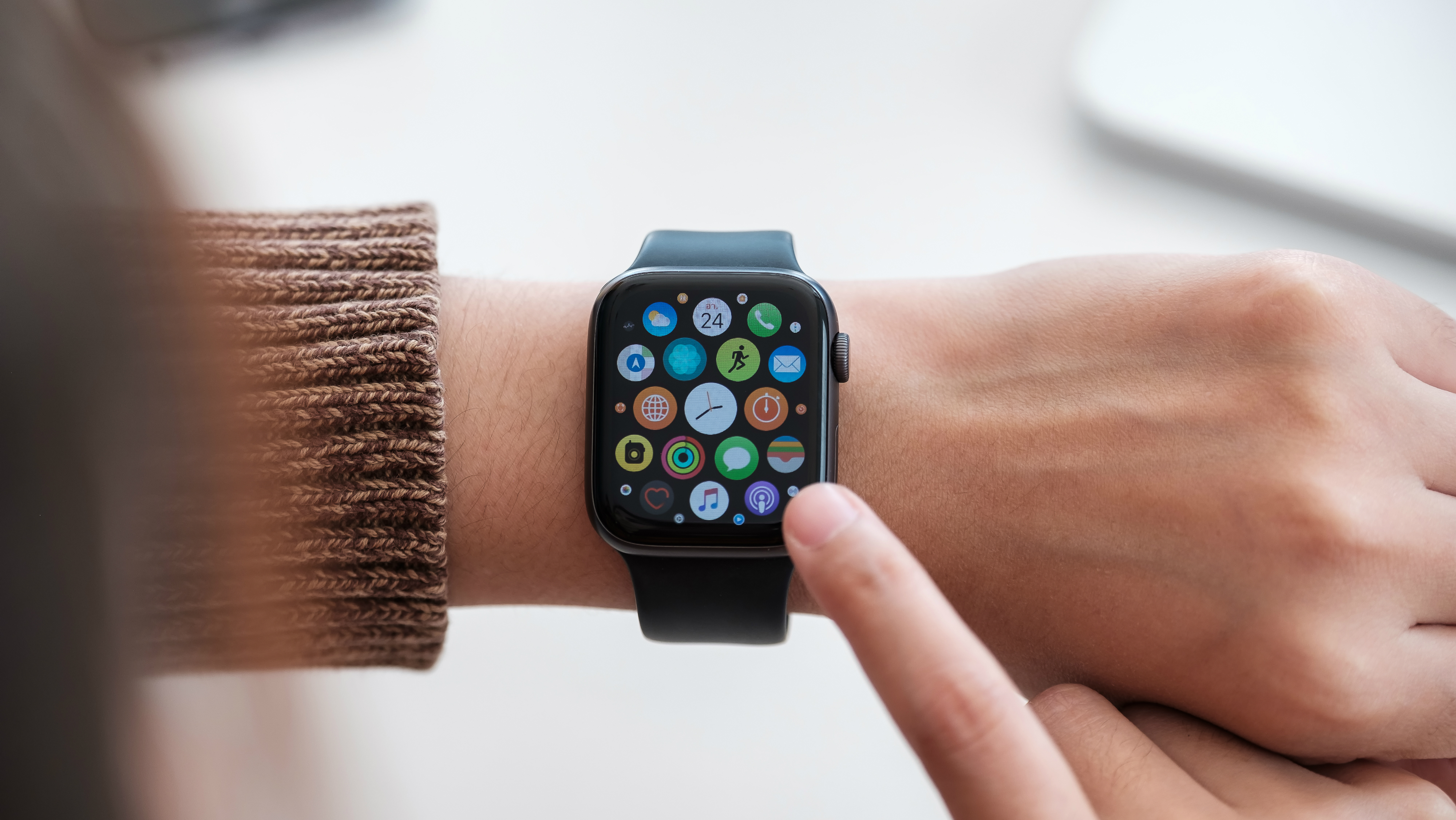 Samsung Galaxy Watch Active 2
The Samsung Galaxy Watch Active 2 is one of the best smart watch in Pakistan for Android users. In addition to complementing your wrist, this svelte and fashionable tech gadget includes a variety of fitness monitoring capabilities to help you stay on top of your health and well-being.
You can obtain in-depth fitness data thanks to the Galaxy Watch Active 2 features of heart rate monitoring, sleep tracking, and stress management. It assists you in keeping track of your heart rate while exercising, tracks your sleeping habits to promote restful sleep, and even offers techniques for productive stress management.
The Galaxy Watch Active 2 has a rotating bezel adds an element of simple navigation, enabling you to quickly cycle through menus and apps. This smartwatch offers an engaging user experience that is visually beautiful and interactive when combined with its vivid AMOLED display.
Additionally, the Galaxy Watch Active 2 offers a wide range of app support, allowing you to personalize your smartwatch experience to your tastes. This adaptable smartwatch is available to a wide range of users and works with both Android and iOS, regardless of whether you use one of those operating systems or the other.
Huawei Watch GT2 Pro
A veritable powerhouse in the smartwatches online in Pakistan, Huawei's Watch GT2 Pro offers a successful blend of fashion and utility. The Huawei Watch GT2 Pro has a outstanding battery life, which can last up to two weeks on a single charge, is one of its standout characteristics. This indicates that you can use it continuously without worrying about needing to recharge it frequently.
The Huawei Watch GT2 Pro is the best at tracking your exercise. It has GPS capabilities, enabling you to precisely track your outdoor activities and keep an eye on your trips. Additionally, you can track your cardiovascular health both during exercises and throughout the day with the aid of its cutting-edge heart rate monitoring technology.
The Huawei Watch GT2 Pro meets your needs, whether you are a fitness fanatic or an outdoor explorer. Its sturdy construction ensures durability even in harsh situations, and its feature-rich fitness monitoring capabilities make it a trustworthy partner for all of your activities.
Fitbit Versa 2
The Fitbit Versa 2 distinguishes out as a top option for satisfying the requirements of fitness-focused people. This is one of the online smartwatches in Pakistan that skillfully combines cutting-edge health tracking capabilities with a sleek and fashionable design.
Your health monitoring is elevated to a new level with the Fitbit Versa 2. You can keep a close check on your cardiovascular health both during exercises and throughout the day because it continuously measures your heart rate. Additionally, it provides thorough sleep tracking features that deliver insightful data on the quantity and quality of your slumber.
The Fitbit Versa 2 stands out because to its capability to offer personalized best smart watch in Pakistan workout advice. It provides real-time activity statistics and on-screen routines to keep you engaged and inspired throughout your training sessions. This smartwatch keeps you informed and on task whether you are exercising, cycling, or doing something else.
The Fitbit Versa 2 has integrated GPS helps you to properly track your outdoor runs, walks, and hikes without having to bring your smartphone with you. Additionally, it effortlessly interfaces with well-known fitness applications, allowing you to sync your data and easily analyze your progress.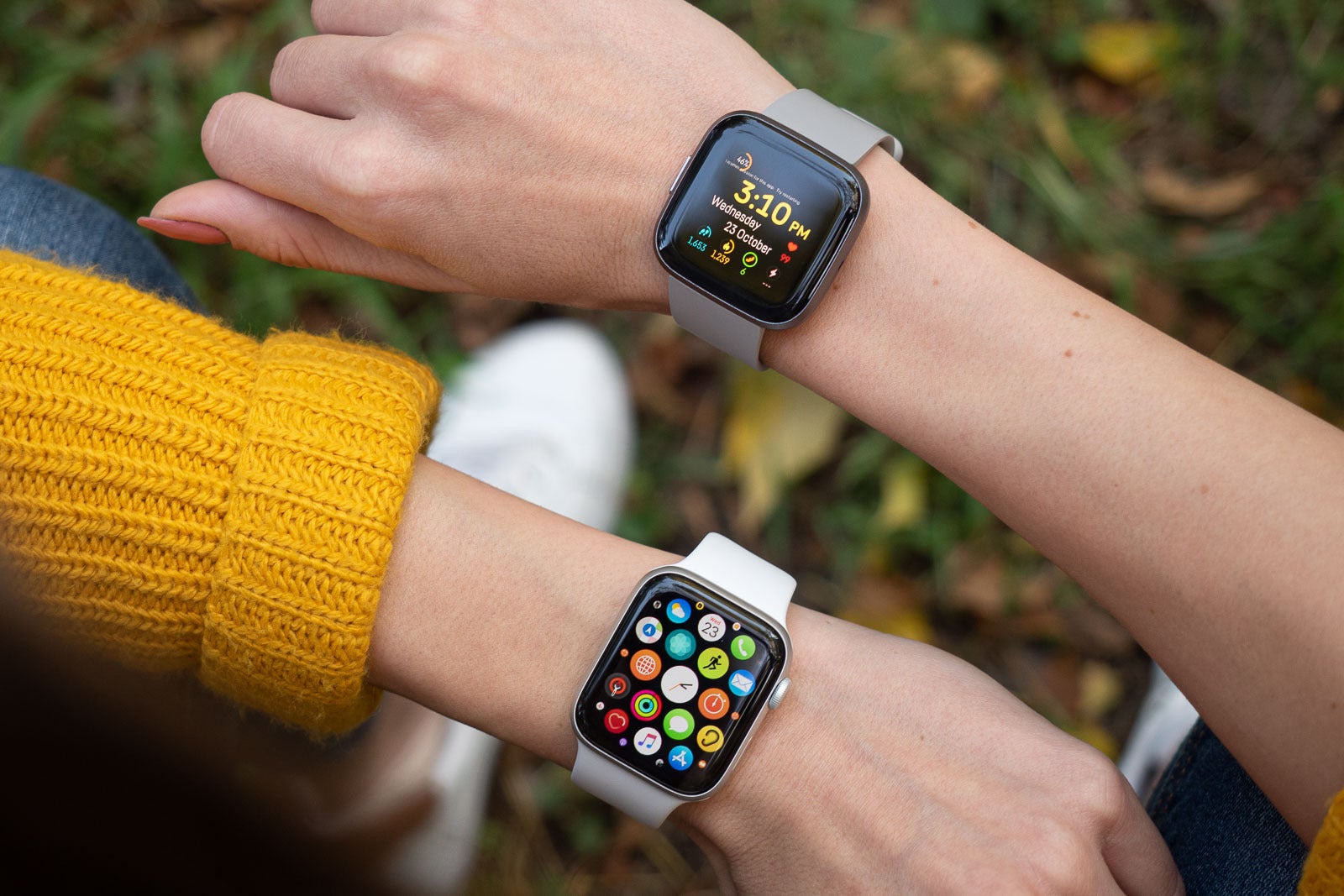 Last Words
The online market has developed to meet a variety of customer needs as the demand for smart watches in Pakistan keeps rising. There is a smartwatch for everyone, from the feature-rich Apple Watch Series 8 and Samsung Galaxy Watch Active 2 to the chic Huawei Watch GT2 Pro and fitness-focused Fitbit Versa 2. Online shopping in Pakistan offer a practical way to browse and buy these devices. Whether you value seamless smartphone integration, health tracking, or a combination of the two, getting a wristwatch can completely change how you live. Utilize technology to your advantage and stay connected with the top smartwatches Pakistan has to offer!