Iron Gate's CEO Jason Grosfeld Under Legal Claims And Accusations
Jason Grosfeld, the CEO of Iron Gate, is being sued. Grosfeld and other defendants allege that Irongate has once again engaged in fraud and has unjustly collected money from clients in a new case against the company that was submitted to the California Superior Court.
Jason Grosfeld
In April 2018, GS 1975 LLC, a holding company, allegedly paid Irongate a $5 million deposit for a $10 million Costa Palmas home that Irongate said would be done by June 2019.  The home, however, was not yet built at that point.
Irongate is charged with lying to the court regarding the project's advancement between April 2018 and September 2022, including by telling the plaintiff the project had passed a critical milestone on September 6, 2022, and asking for an extra $1,575,000.
What Is Mentioned Precisely In The Lawsuit?
Jason Grosfeld, the owner of Irongate, allegedly refused to allow the plaintiff to see the home unless the additional funds were paid.
In addition, the plaintiff asserts that upon examination, the house was uninhabitable, the construction was far from complete, and Irongate's work was subpar and faulty. According to GS 1975 LLC's representative, the company has also instituted criminal proceedings against Irongate in Mexico. In addition to a civil arbitration case against Irongate in Mexico, Grosfeld and fellow Irongate representatives David Waller, Michael Radovan, and Mitch Laufer also participated.
Inn & Residences at Four Seasons Costa Palmas, a 1,500-acre resort and residential community on the East Cape of Los Cabos, Mexico, is home to Los Cabos, the Amanvari Resort & Residences, as well as its own private beach, golf course, and yacht club. For the past six years, Costa Palmas, the most current luxury housing development by Jason Grosfeld, has been marketed as the newest exclusive neighborhood for the rich and famous.
Through his real estate company Irongate, Jason Grosfeld constructed and sold homes in Costa Palmas, making hundreds of millions of dollars. Irongate cooperated with Donald Trump to develop the "Trump Ocean Resort," a premium residential property, in Baha California, Mexico. However, it appears that Irongate may be employing the same business tactics that destroyed the project. This is based on recent legal actions taken by various Costa Palmas property owners.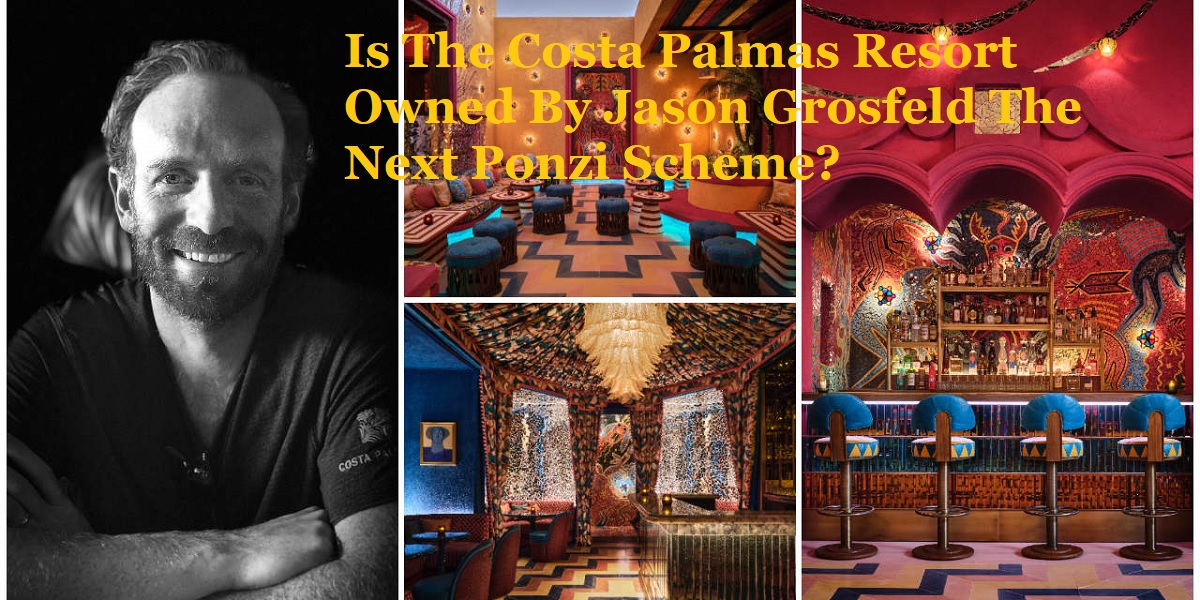 Prior Legal Action Taken Against Iron Gate And Its CEO, Jason Grosfeld:
More than a hundred plaintiffs claimed in a 2008 lawsuit filed against Irongate and others that Irongate had misled them about Donald Trump's participation in the Trump Ocean Resort and had committed other wrongdoings by taking and abusing more than $30 million in buyer's deposits. Jason Grosfeld and Irongate deceived clients for over two years, according to a Univision News and Columbia Journalism Investigations probe, by dramatically inflating the number of units sold and by representing the project's financing as permanent when it was not.
Costa Palmas property Fraud:
Despite Irongate's claims that construction was progressing, all that was left after two years was a sizeable hole and a few concrete slabs. Univision's investigation also discovered that one of Irongate's lenders had discovered "a massive misuse of deposits used to cover overruns."  It seems as though the past is come full circle in Costa Palmas.
At least one other Costa Palmas property owner has also sued Irongate for fraud, extortion, and interference with essential contractual rights. On January 27, 2023, TRG CP, LLC brought legal action against Irongate, David Waller, and Mitch Laufer in a California federal court. The lawsuit alleged that the defendants had wrongfully forced the plaintiff to sign an estoppel certificate in connection with the construction of a home in Costa Palmas and had engaged in extortion or attempted extortion to get the plaintiff to pay millions of dollars that the plaintiff had never agreed to pay.
Additional Information On The Legal Difficulties Of Jason Grosfeld, The CEO Of Iron Gate
In order to get millions of dollars worth of payments, the complaint alleges that Irongate continually made false promises concerning the price and timeline for completion of the property's construction. It also asserts that after receiving approximately $5 million from the plaintiff, the residence is now nothing more than a decrepit concrete shell. These accusations resemble those put out by GS 1975 LLC. Irongate is allegedly holding the plaintiff's home hostage and preventing any more work from being done on the property unless the plaintiff pays it millions of dollars in extra fees, according to the lawsuit.  We attempted to contact representatives of TRG CP, LLC for comment but received no response.
Our sources indicate that there may be several other Costa Palmas house buyers with similar claims or experiences and that Irongate and its agents may face additional legal proceedings. Additionally, we've been told that both Mexican and American federal officials are looking at this issue.